Material Baby Exhibition
Materials and Nudity.
Text by Kenya Hara
These are very faithful life-sized reproductions of newborn babies. This team covered the surface of the models with various materials and objects: gold leaf, bark, rhinestones, moss and so on. The masterpiece is the flowered baby; the sight of the entire baby covered in dried flowers the size of field poppies or marguerites stuck fast on its skin without an inch to spare evokes a powerful sense of horror; this baby clad in flowers gives an image of death for some reason. With its entire surface, even eyes and mouth, wholly shrouded in flowers, the figure doesn't appear to be alive. Newborn babies are a symbol of nudity. Deep crevices ingrained in their chubby joints, as if they were wearing rubber bands there, fully declare the tender pudginess of their bodies. Oh the pitiful human being, totally defenseless in its infancy and exposed to this world! The sight of those surfaces thickly wrapped in textures is beautiful, yet frightening, acutely recalling for us the fact that human beings exist naked.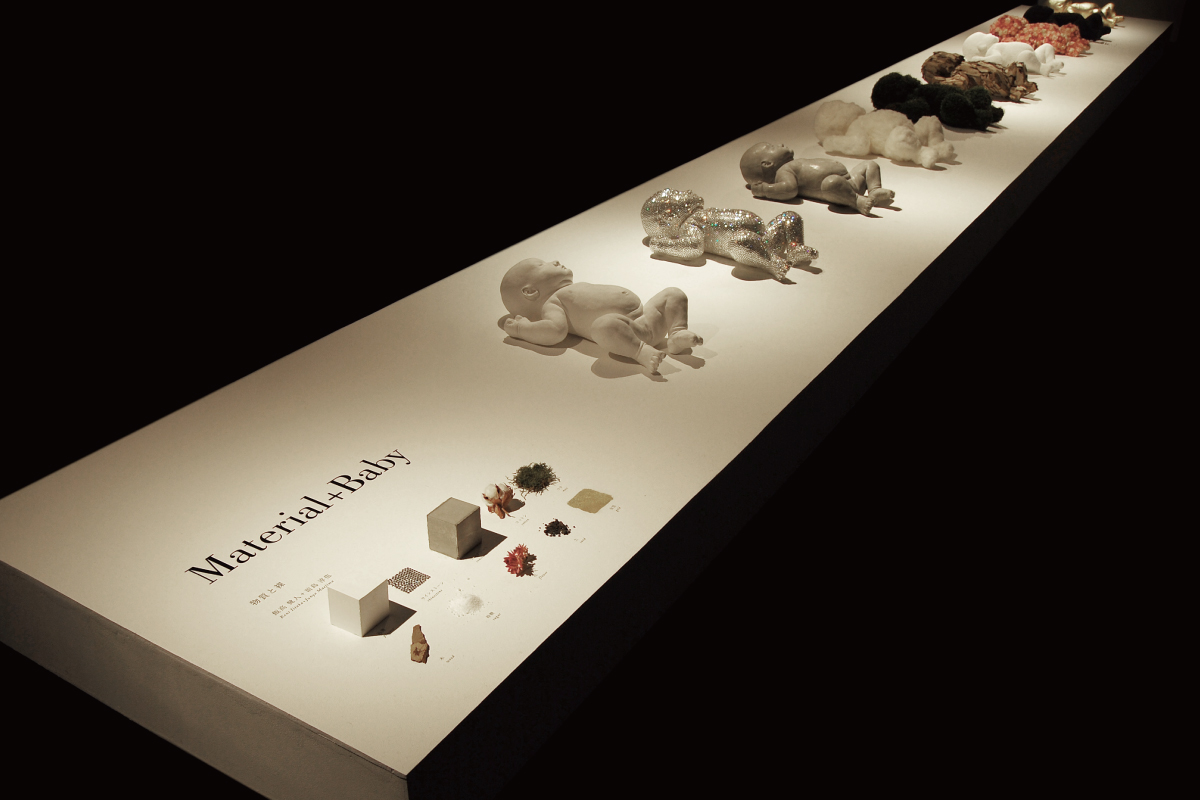 Sculptor: Junya Maejima, Kent Iitaka